Vienna International Piano Competition 2020
We are sorry to confirm that we have to cancel the Piano Competition due to the corona virus.
Stay safe.
Location
Festsaal, Vienna University of Music and Performing Arts
Seilerstätte 26, 1010 Vienna, Austria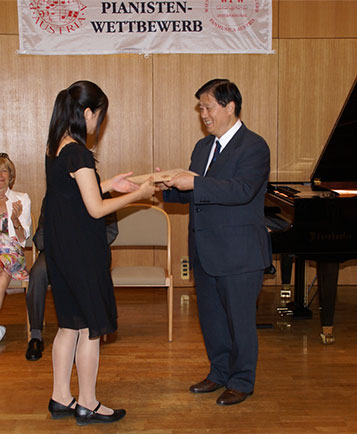 Eligibility
The competition is open to all nationalities.
Age limits, as of August 3, 2020, for all divisions are imposed as follows:
Division A: 8-12 years
Division B: 13-17 years
Division C: at least 18 years
Application fee (free of charge)
Division A: Euro 110.00
Division B: Euro 120.00
Division C: Euro 130.00
Application deadline
15th June 2020. Applications must be received by this date to be considered.
Application procedure
 Pianists whising to participate in the competition must fill out the application form.
To view and print out the form, click here. (You will need to have Acrobat Reader installed on you computer to be able to view the form. If your computer is not eqipped with this software, click here to download it for free.)


Send the application fee by international bank wire transfer to the following address:
Panmusica Austria
Gumpendorfer Straße 56/5, 1060 Wien, Österreich
Bank Austria
IBAN: AT27 1200 0004 2701 5706
SWIFT: BKAU AT WW
(For reference, please indicate your name.)


Send the application form plus proof of payment and proof of age to Panmusica Austria. Please allow two weeks to receive a confirmation letter / e-mail.
Program
Competitors wishing to take lessons with adjudicators may request their e-mail addresses when applying and contact them directly.

Prizes
Division C:
1st prize: 800.00 Euro and an award form the Mayor of Vienna
2nd prize: 400.00 Euro
3rd prize: 200.00 Euro
All finalists will receive an honorary Diploma.
Special Prizes
Schubert prize awarded for the best interpretation of a Schubert work, donated by Professor Chung Lee.
Division A an B: Each will receive a special prize for the most distinguished performance of a work from the Viennese Classics.
Division A: 100.00 Euro
Division B: 150.00 Euro - kindly donated by Prof. Imola Joó.
Division C: 500.00 Euro - the Bruno Seidlhofer Prize is awarded to an exeptionally gifted 1st prize winner,
kindly donated by Christodoulos Georgiades, Imola Joó, Chung Lee, Carlos Rivela and Keiko Tanaka.
About Bruno Seidlhofer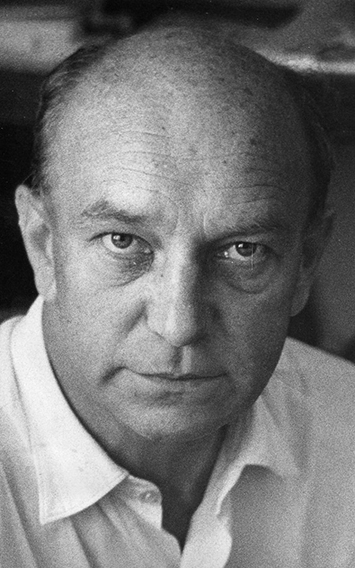 The Austrian pianist and a celebrated professor for piano, Bruno Seidlhofer, studied the organ, cembalo, piano, violoncello and composition with Franz Schmidt in Vienna, but he was also closely associated with the "Wiener Schule" around Arnold Schoenberg, especially with Alban Berg.
In 1938 Bruno Seidlhofer arranged J.S. Bach's Kunst der Fuge (BWV 1080) for piano à quatre mains. From that year on, until 1980 (more than four decades), he taught the piano (and early on the organ) at the Wiener Musikakademie (now: Universität für Musik und Darstellende Kunst in Wien, University of Music and Performing Arts Vienna). During part of this period, he also taught at the Hochschule für Musik in Cologne. In 1943 he was appointed Professor. From 1939 to 1951 he was the leader of the cembalo class there as well. Among his pupils were: Luna Alcalay, Martha Argerich, Raffi Armenian, Geir Henning Braaten, Rudolf Buchbinder, Arnaldo Cohen, Jacqueline Divenyi, Cynthia Floyd, Nelson Freire, , Friedrich Gulda, Hans Petermandl, , and many others.
Bruno Seidlhofer was invited to give master-classes at universities all around the world, e.g. in Brazil, Japan, Scandinavia, Italy. He acted as a jury member of the most important competitions, e.g. in Moscow, Geneva, Vienna and Warsaw.  (Source: https://www.bach-cantatas.com/Bio/Seidlhofer-Bruno.htm)
Jury
President: Chung Lee
Armando Ford, Christodoulos Georgiades, Imola Joó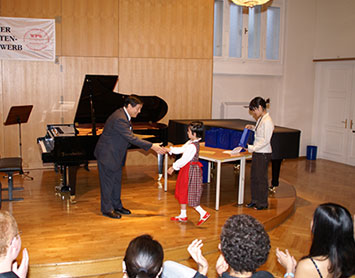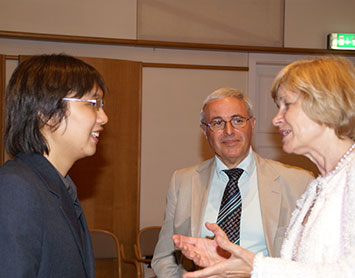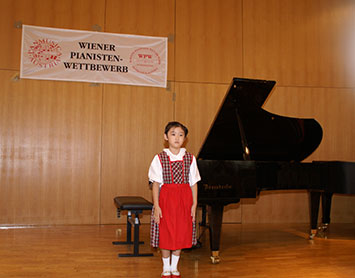 Prize winners
Seventeenth edition, 2018
Category C
1. not awarded
2. Mayu Kotari (Japan)
3. Kozue Kawabata (Japan)
Sixteenth edition, 2017
Category C
1. Reina Nishioka (Japan)
2. not awarded
3. (tied) Eriko Muramoto (Japan), Kuan Han Wu (Taiwan)
Fifteenth edition, 2016
Category C
1. Emre Yavuz (Turkey)
2. not awarded
3. (tied) Chisato Fukumoto (Japan), Satomi Iwama (Japan)
Schubert Prize: Emre Yavuz (Turkey)
Fourteenth edition, 2015
Category A
1. Hitomi Tanaka (Japan)
2. Naru Matsui (Japan)
Classics Prize: Hitomi Tanaka (Japan)
Category B
1. (tied) Calin Corneliu Calfa (Romania), Stephanie Carmen Boateng (Hungary)
3. (tied) Kaneko Takafumi (Japan), Ivelina Krasteva (Bulgaria)
Classics Prize: Calin Corneliu Calfa (Romania)
Category C
1. not awarded
2. (tied) Hyemin Kim (Korea), Mari Kitamura (Japan)
Schubert Prize: Hyemin Kim (Korea)
Thirteenth edition, 2013
Category A
1. Benazir Parpiyeva (Kazakhstan)
2. Cristiana Dragos-Roman (Romania)
Classics Prize: Benazir Parpiyeva (Kazakhstan)
Category C
1. not awarded
2. Maxim Shatalkin (Russia)
3. Youngsil Kim (Korea)
Twelfth edition, 2012
Category A
1. Jingzi Huang (China)
2. Yoshitaka Shigematsu (Japan)
3. Nariman Amiraslanov (Azerbaijan)
Special award: Jingzi Huang (China)
Category B
1. Yidie Hua (China)
3. Misei Gushiken (Japan)
Category C
1. not awarded
2. Andrew Wright (Germany/U.S.A.)
3. (tied) Assel Ayapbergenova (Kazakhstan), Ksenia Dyachenko (Russia)
Schubert Prize: Akane Okazawa (Japan)
Eleventh edition, 2011
Category A
1. not awarded
2. (tied) Calin Cornelius Calfa (Romania), Elisabeth Hermelink (Germany)
Special award: Calin Cornelius Calfa (Romania)
Category B
1. not awarded
2. Yuka Shiroma (Japan)
Category C
1. Alexandra Anamaria Vaduva (Romania)
2. (tied) Noemie Cavallo (Switzerland), Shuhei Chiba (Japan)
Schubert Prize: Alexandra Anamaria Vaduva (Romania)
Tenth edition, 2010
Category A
1. Barbara Maria Hochbichler (Austria)
2. Nan Kang (China)
3. Naira Ghazaryan (Armenia)
Special award: Barbara Maria Hochbichler (Austria)
Category B
1. Krisztina Gyöpös (Slovakia)
2. Iulian Ochescu (Romania)
3. Konstantinos Karvellos (Cyprus)
Category C
1. Florian Mitrea (Romania)
2. Kyriacos Souroullas (Cyprus)
Ninth edition, 2009
Category A
1. Natalie Schwamová (Czech Republic)
2. Nejc Kamplet (Slovenia)
3. Zuzan Sabiková (Slovakia)
Special award: Nejc Kamplet (Slovenia)
Category C
1. not awarded
2. Takatoshi Mukai (Japan)
3. (tied) Maryana Brodska (Ukraine), Jinyoung Chae (Korea)
Schubert Prize: Jinyoung Chae (Korea)
Eighth edition, 2008
Category A
1. Nikolaus Géza Barnás (Austria)
2. Lucija Bašić (Croatia)
3. Taiga Kiyotaki (Japan)
Special award: Nikolaus Géza Barnás (Austria)
Category B
1. Alena Kohoutová (Czech Republic)
2. Lucie Likařová (Czech Republic)
3. Zoltán Varga Gergö (Hungary)
Category C
1. William Galton (Great Britain)
2. (tied) Rie Kawata (Japan), Eri Yamamoto (Japan)
Schubert Prize: Tsugumi Shirakura (Japan)
Seventh edition, 2007
Category A
1. (tied) Sakura Mitsukuri (Japan), Constantin Knoll (Germany)
2. Mihai-Vlad Coman (Romania)
Special award: Sakura Mitsukuri (Japan)
Category B
2. Mei Abe (Japan)
3. (tied) Hsin-yu Duan (Taiwan), Eleni Eracleous (Cyprus)
Category C
1. Jun-Seok Seo (Korea)
2. Kyoko Asaka (Japan)
3. (tied) Thomas Egler (Germany), Kilian Sprau (Germany)
Special award: István Árközi (Hungary)
Schubert Prize: Takatoshi Mukai (Japan)
Sixth edition, 2006
Category A
1. Mengqi Wang (China)
3. Anne Zhang (Austria)
Category B
1. Xing Zhang (China)
2. Lina Jin (China)
3. Yerim Jung (Korea)
Mozart Prize: Yerim Jung (Korea)
Category C
1. Tamar Zhvania (Georgia)
2. Sou Kondo (Japan)
3. Hiromi Ikei (Japan)
Schubert Prize: Sou Kondo (Japan)
Fifth edition, 2005
Category A
1. Nicole Henter (Hungary)
2. Shoko Sato (Japan)
Category B
1. (tied) Kyung Lee (Korea), Manuela Simunovic (Croatia)
3. (tied) Kornraset Narkmun (Thailand), Rose Yang (Taiwan)
Category C
1. Wen Xia (China)
2. Ji-Eun Park (Korea)
3. (tied) Yuka Ishikawa (Japan), Kaori Tanaka (Japan), Kanako Yamamoto (Japan)
Honorary Prize by the Mayor of the City of Vienna: Wen Xia (China)
Schubert Prize: Yuka Ishikawa (Japan)
Fourth edition, 2004
Junior Competition A
1. Shino Moroto (Japan)
2. Zita Nauratyill (Hungary)
3. Florian Kugi (Austria)
Senior Competition
1. Soo-Jin Cha (Korea)
2. Yi-Chih Lu (Taiwan)
3. Bo-Kyung Kim (Korea)
Honorary Prize by the Mayor of the City of Vienna: Soo-Jin Cha (Korea)
Schubert Prize: Hye-Lim An (Korea)
Third edition, 2003
Junior Competition B
1. Yuka Kitai (Japan)
2. Yamato Komatsu (Japan)
3. (tied) Nicole Henter (Hungary), Daniel Lebhard (Hungary), Lucija Mastrovic (Croatia)
Junior Competition C
1. Daniel Csáfalvay (Hungary)
Senior Competition
1. Michiko Shimizu (Japan)
2. (tied) Ji-Young Kang (Korea), Risa Yasuda (Japan)
3. Hyo-Jin Chung (Korea)
Brahms Prize: Shihoko Aihara (Japan)
Second edition, 2002
Junior Competition A
1. Aljoša Jurinic (Croatia)
2. Minami Kasuga (Japan)
3. Yukika Nishida (Japan)
Junior Competition B
1. Judit Kádár (Hungary)
2. Dorothea Prodan (Hungary)
Senior Competition
1. Ayako Eto (Japan)
2. Yun-Jeong Cho (Korea)
3. Tayuko Nakao (Japan)
Schubert Prize: Yeong-Hee Park (Korea)
First edition, 2001
Junior Competition A
1. Hemma Tuppy (Austria)
2. Mugi Wakui (Japan)
3. (tied) Yukika Nishida (Japan), Ruriko Semba (Japan)
Junior Competition B
1. So-Jin Kim (Korea)
2. Miloš Popovic (Serbia)
Senior Competition
1. Kuniko Yamamoto (Japan)
2. Komaki Takahashi (Japan)
3. Hiroyo Masumura (Japan)